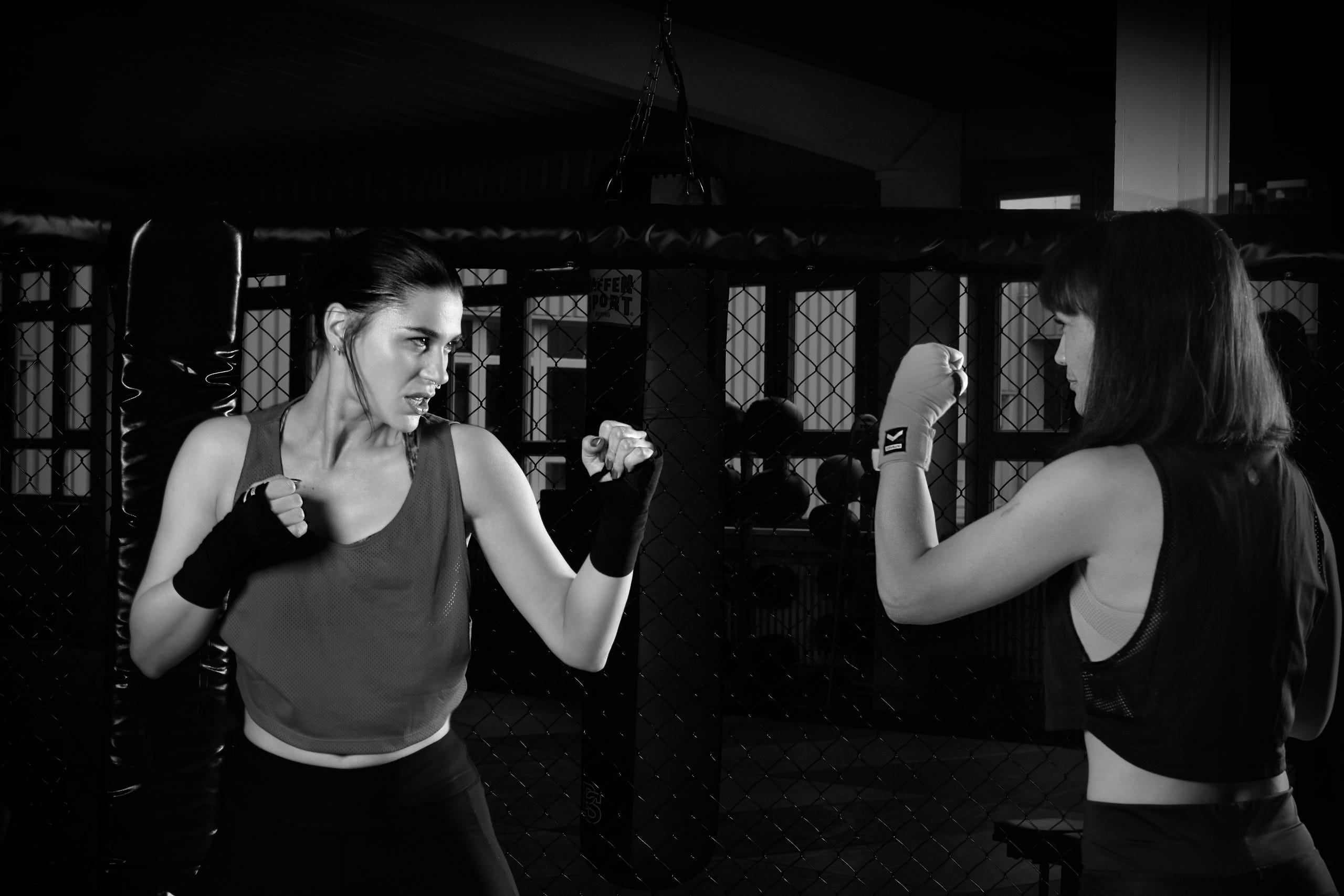 Besides the defined muscles you'll develop, martial arts will teach you to punch fear in the face!
Welcome to COMBAT LADIES!
This Martial Arts Fitness class is the perfect total body workout, and the fastest way to that toned physique you seek. It was designed for women to increase muscular strength, cardio endurance and mental power. You'll learn basic Kick and Boxing skills combinations. Combat Ladies class includes cardio calisthenics, bag work, punch - kick - knee elbow strikes, partner drills, pad work, and core strengthening exercises. Come ready to sweat like crazy, build a rock solid core, and burn hundreds of calories.
Physical benefits
Increased Mobility
Strength and Power
Improved Flexibility
Improved Stability and Coordination
Lowered Blood Pressure and Heart Rate
Mental Concentration
Stress Relief
Workout routine
warm up your joints
HIIT (High Intensity -Intervall Training)
basic kick training with Pads and punchbags
basic boxing training, shadow boxing
pad work with boxing and kicking combinations
stretching routine
Self defense techniques
functional training
weight training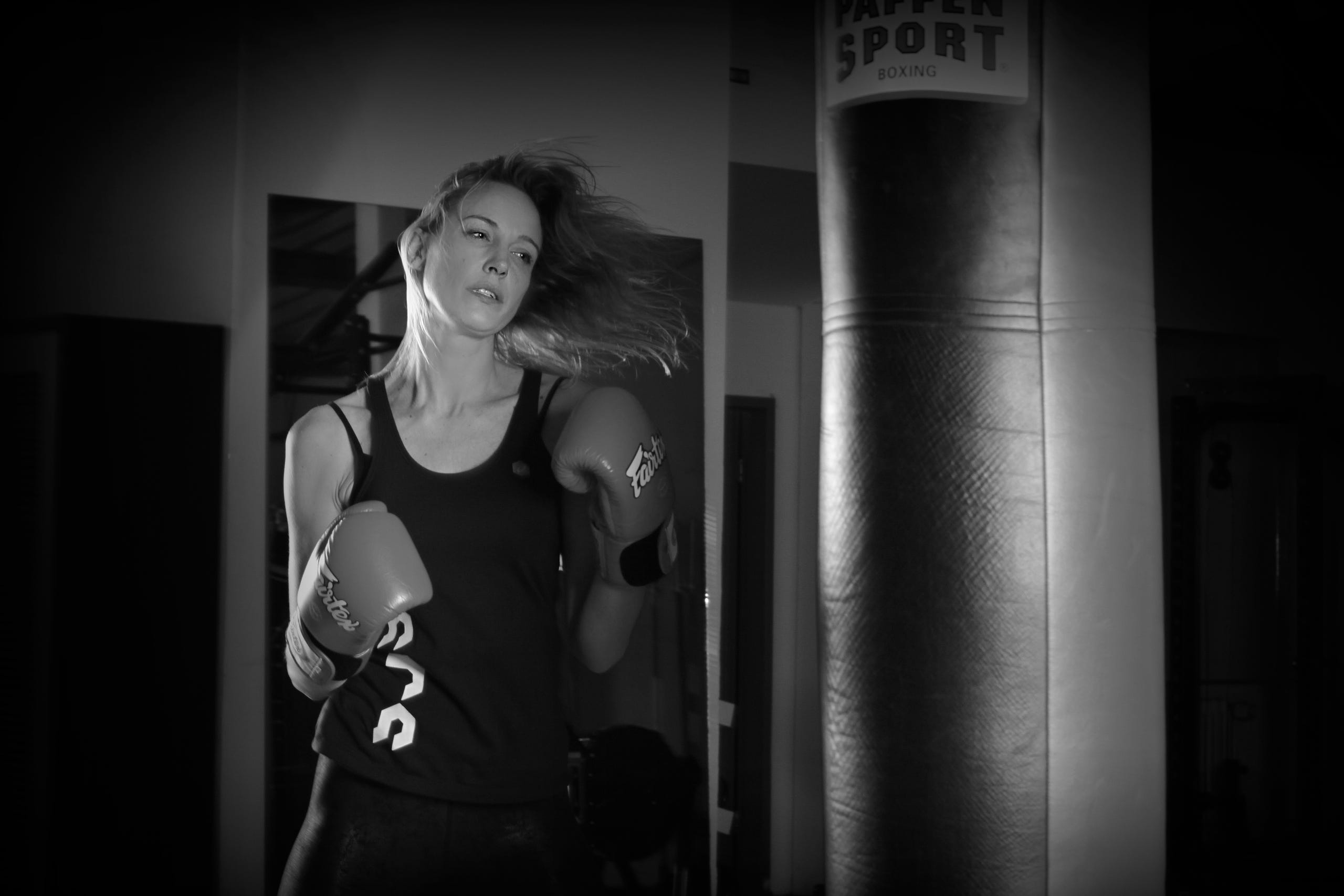 As you get stronger both physically and mentally during your martial arts journey, you'll notice that you're getting in shape inside out.


Become a COMBAT LADY!
Mental benefits of training Martial Arts
It builds your confidence
When you train regularly and find yourself improving, you'll gain confidence. Also, you'll feel better about how you look, as you'll have a nice, toned body to flaunt at the beach! Do you know that in just one Kickbox session, you can burn up to 800 calories?
It develops mental toughness
Persistence is one of the greatest qualities you'll cultivate when you train martial arts. You'll learn to get back up on your feet from every fall, and keep on trying till you nail those techniques.
This persistence will not only help you in the gym, but also in your daily life when you deal with various obstacles.
It teaches you how to love yourself
Training regularly will teach you to respect and treat your body well. This means you'll learn to lead a healthier lifestyle with sufficient rest and fuel up with the right food.
When you pick up these good habits, you'll slowly become a lean, mean Combat Lady :)
It helps you become a happier person
That workput will boost your endorphins so you can leave all your worries behind (for that hour at least). It's a win-win situation for you because you'll feel great while getting in shape!
It sharpens your focus
When you're training, you will have to stay alert and pay attention to whatever's happening - you will notice a heightened sense of awareness when you train, from how your body feels to what's happening as it is happening. Hence, you will be able to tune out everything else around you and ultimately focus on whatever's in front of you.
It reminds you to breathe
Energy force (or chi) is about finding your real breath – and through martial arts, you can do so by learning to move outside from what's within. How you breathe matters, and can determine how you look and feel, as well as how you sleep.
It gives you the strength to fight the battles within
Most of the time, we fail to be present because of all our fears, doubts and worries. Hence, we psych ourselves out and this takes us away from what's in front of us – because our minds are occupied by these inner conflicts. Training kicks and punches forges an unbreakable warrior spirit within you and enables you to overcome your obstacles.